Void Taxi
It is a long, long night. "Night" is, of course, how your work shift has been called for hundreds of years and today is no different. Wheels have been changed for rocket engines, milieu of night lights for starry cosmic space and taxi stops have become planets light years apart, but all things considered one thing has remained the same:
there's no better job in the emptiness of the cosmos and the rent is not gonna pay itself.
You are a void taxi driver and these are 7 days of your life.
Use wasd or arrows to move.
Exclamation marks signal that there are passengers to pickup.
To win you need to survive 7 stellar days (1 stellar day = 2 minutes). Pay off daily rent and beware of cosmic dangers. Good luck.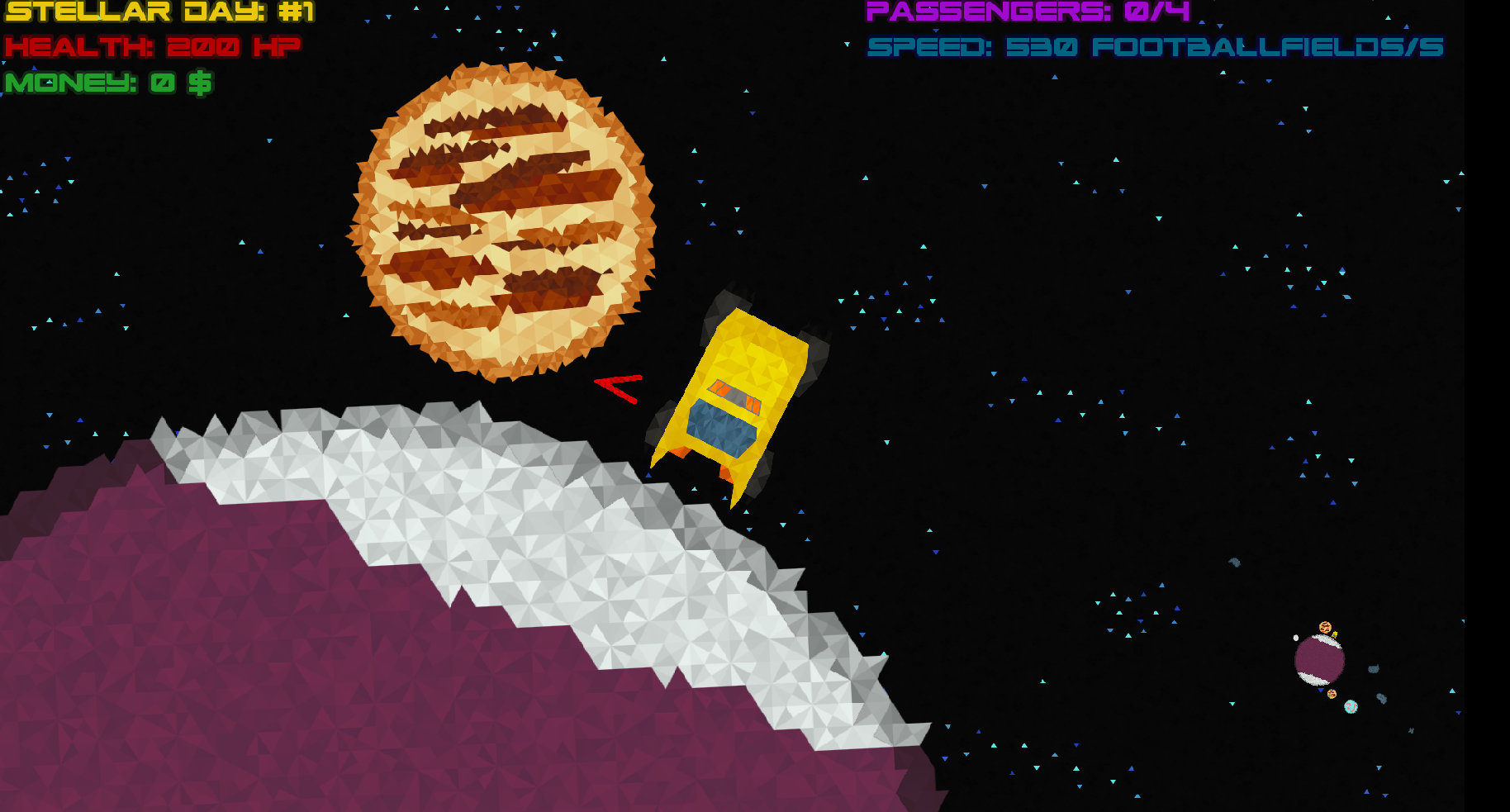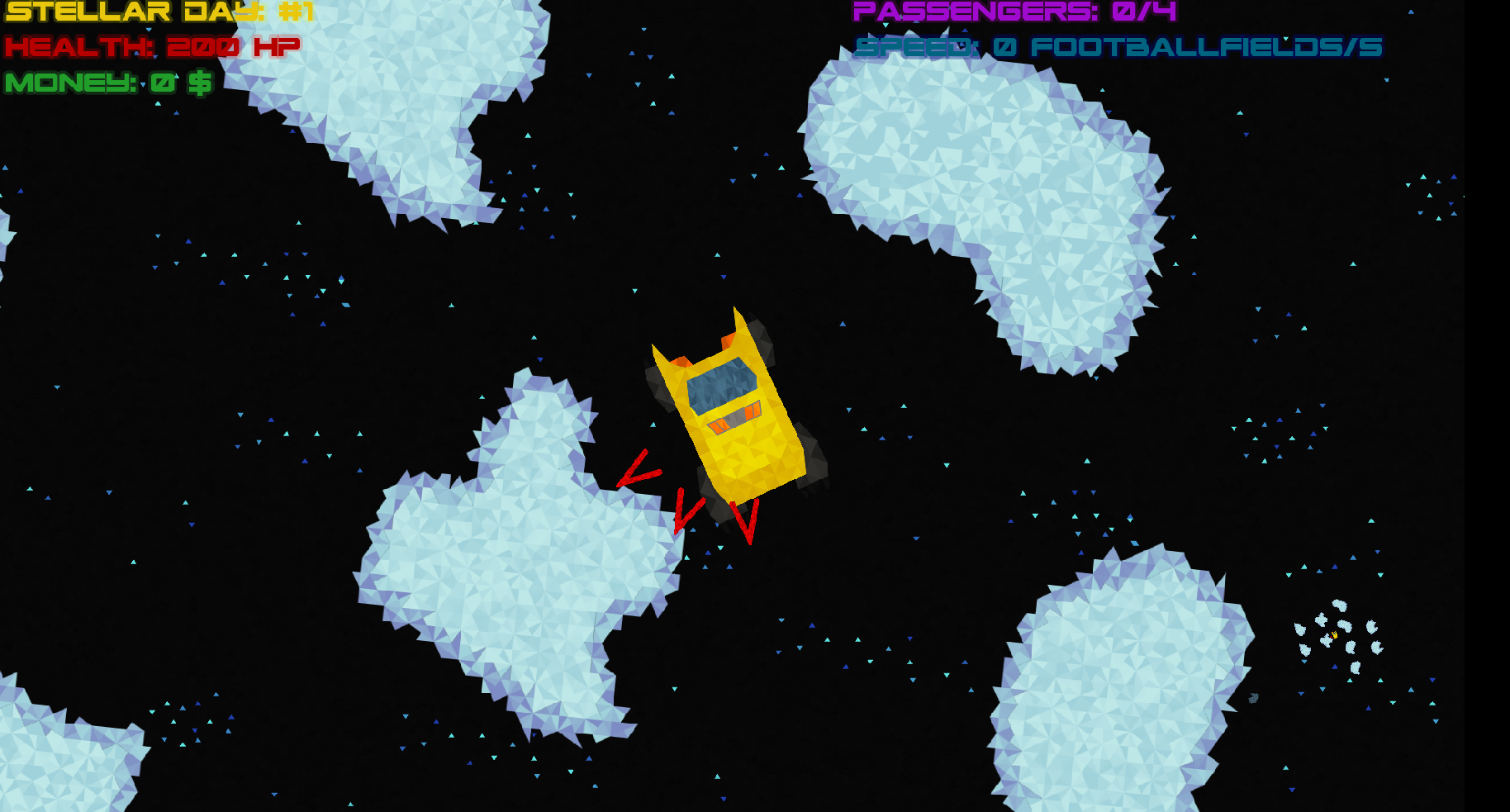 Credits:
Programmers:
Filip Szweda
Mateusz Grzonka
Editors:
Mateusz Grzonka
Filip Szweda
Graphic Designer:
Krzysztof Kulpiński
Music: Sirius Beat - The Cosmos